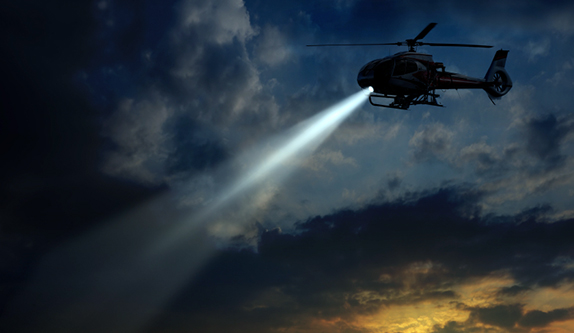 Earlier this month, Orlando-area residents witnessed quite the scene as two helicopters and nearly a dozen police vehicles surrounded Crossroads Apartments in search of armed suspects. For one family, however, it was a bit more than a police chase.
It started about eight miles away when a homeowner found suspects burglarizing his Doctor Phillips-area home. The burglars stuck around just long enough to point a gun at the victim before jumping in a vehicle to flee the scene.
Police officers located the vehicle, and the suspects fled once more. This time, they led officers on a chase that would result in a crash. Two suspects were ultimately taken into custody, while police continued to look for more – bringing in a pair of Orange County Sheriff's helicopters to assist in the search.
While Doctor Phillips is one of Orlando's safest neighborhoods, this incident reminds us crime happens everywhere and when you least expect it.
Securing your home with a complete monitored home security system is the first step in ensuring the safety of your family and valuables. With 24/7, fast-response monitoring, you'll always have peace of mind knowing our team of highly-trained specialists are keeping an eye on your home, even when you're miles away.

Though a home security system can deter or scare off criminals, we can also help make sure the bad guys get caught. Exterior home security cameras significantly improve the chances of finding suspects, providing powerful evidence for law enforcement. With the right technology, you'll receive real-time notifications as a break-in occurs, allowing police to move quickly to catch crooks in the act.
Crime Prevention Security Systems has helped keep our neighbors safe for more than 40 years. Call us today to learn more about what we can do to make sure you never have to worry about your home's security.