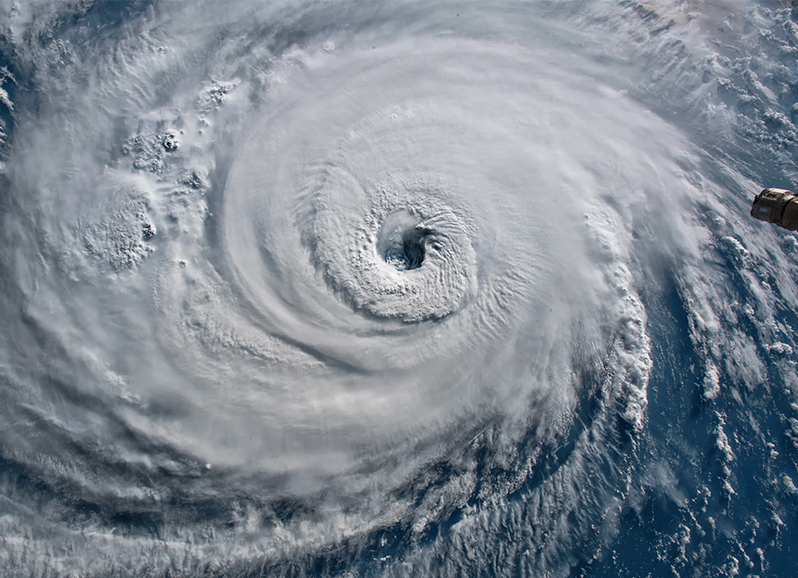 We are keeping a close eye on Hurricane Dorian, and want to give you the following information regarding your security system.
Typically, when a storm this size comes through our area, the biggest service issue we get is the loss of power to the security panel.
Your security panel comes equipped with a backup battery which will ensure your system is still functioning even without A/C power.  Please keep in mind the following:
If you have had AC Power continuously and your panel indicates a low battery or low panel battery, then the battery needs to be replaced.
If you have recently lost power and do not currently have AC Power, your system is running off of the battery exclusively. Over time, the battery will drain and your panel may indicate a low battery.
If your AC Power has recently been restored, your battery will begin recharging. It will usually take 24 hours or more to fully recharge. If the battery is still low after that time, it may need to be replaced.
The service department will reopen on Tuesday morning to assist and sell additional batteries. Battery stores also sell security panel batteries.
As long as your system is functioning, you won't have to worry about an interruption in monitoring. We're prepared for large-scale emergencies with live-redundant monitoring centers. This means our backup monitoring facilities across the country will receive every alarm signal with zero downtime. It's our way of ensuring we protect our neighbors, no matter what.
If Your Keypad is Beeping
Your system has a trouble condition. Acknowledge the trouble and read what your system indicates on the keypad.
Concord: Press star/status. It will display trouble condition.
Simon: Press status. It will display / tell you trouble condition.
Vista: If "CHECK" is displayed, press any key. It will display trouble condition.
Our Technicians
Please know that should your system need service, we will accommodate you as soon as possible.  For safety reasons, however, we will not dispatch any technician in dangerous storm conditions.  We appreciate your understanding.
Service Line: 1-888-961-5810
Central Station: 800-432-1429
Click Here for the troubleshooting page on our website.
Please take every precaution, and stay safe during the storm.
Sincerely,
The Crime Prevention Family