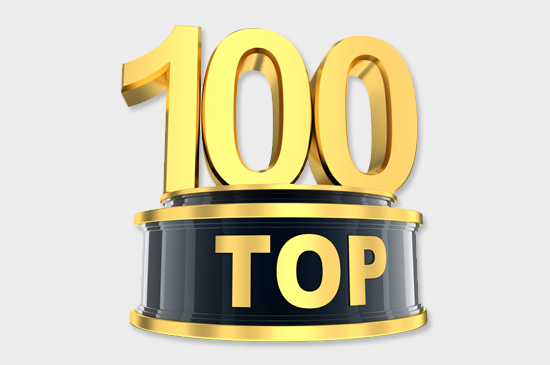 When you
have a nearly 40-year track record of successfully serving customers, it's nice
when peers take notice. That's why we are so thankful to be recognized as one
of SDM Magazine's Top 100, and for the opportunity to speak at the upcoming Electronic
Security Expo in Nashville.
SDM Magazine,
the leading source for news and articles about the security systems industry, recently
released their 2014 rankings of the top 100 U.S. residential and commercial
electronic security companies. And wouldn't you know it, Crime Prevention Security
Systems made that list. In fact, with offices in Gainesville and Orlando, we
were one of only three Central or North Florida-based companies to earn a top
100 ranking.
Inclusion on
SDM's Top 100 reflects our commitment to delivering industry-leading technology
and outstanding customer service. It's also a testament to the talents of the
dedicated people who make up our company.
Two of those
people, our VP of Development Jorgia McAfee and our Marketing Director Bobby McAfee,
will present to their industry peers at next week's national Electronic Security Expo (ESX) in Nashville.
Bobby and
Jorgia will lead a session about the value of content marketing for connecting
with current and future customers. Content marketing includes producing blog
posts, videos, graphics and other pieces a company's audience will find
valuable and then distributing them through various channels. It's a strategy
we've used at Crime Prevention for quite some time.
Our blog
regularly features tips for protecting your home, new technology highlights, area crime news and studies about how crime impacts our communities. We also have a YouTube channel
with more than 40 videos including our "60 Seconds for Safety" series.
Delivering
this type of content helps keep the people of our community safe, while also
providing an in-road to start the home security conversation. Through their ESX
speaking engagement, Jorgia and Bobby will help security companies from across
the country learn to adopt and apply this strategy.
If you're attending ESX, please join us for Jorgia
and Bobby's session:
Title: It's All About the Content
Date: June 26, 2014
Time: 2:15 PM – 3:30 PM
Location: 101E
Track: Sales & Marketing
Session Code: S30
We are
forever thankful to the loyal customers who allow us to serve their residential
and commercial security needs. Without you, our success would not be possible.