Kwikset Smart Locks
Enjoy Keyless Convenience with a Smart Lock
While lock technology has always evolved, only recently did it become smart enough to ditch those keys altogether. Thanks to smart home security technology, we can now enjoy keyless convenience with better awareness and control of who enters our homes.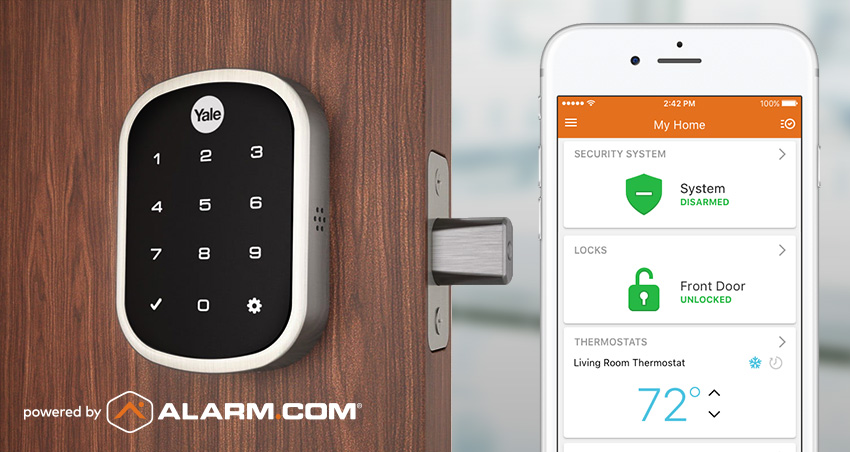 What does a Smart Lock do?
A smart lock gives you keyless access control from its numerical keypad or from your phone.  It also offers smartphone alerts about who's coming and going, and automatic triggering of other smart devices like your lights and security system. You can unlock and lock it from your couch, your car or from work.
Installed as part of an CPSS security system, powered by Alarm.com, a smart lock gives you the following:
1: Smarter user codes. Retire your spare keys and replace them with four-digit user codes for family and trusted visitors.
It's easy to create a code for each of your kids, your dog walker, or a contractor who needs access. Unlike a spare key, you can easily delete a user code or give it an expiration date.
2: Awareness and peace of mind. Smart locks can generate smartphone alerts when people unlock the door with their user code.
If your kids come home before you do, you can get an alert every day when they arrive. We can even send you an unexpected activity alert if your door is unlocked at a strange time.
If you'd like more information on Smart Locks, call us at 800-949-1799 or email us at ID@cpss.net.