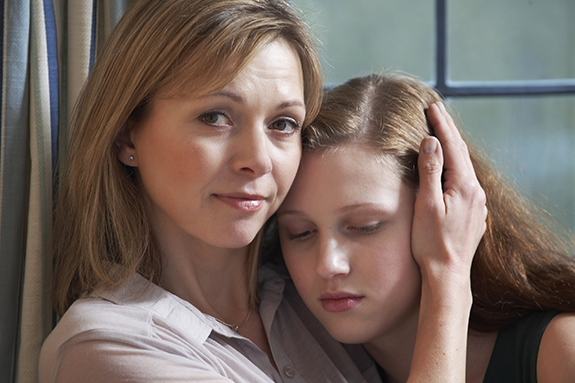 Coming home to find a criminal has broken-in, stolen your
belongings and possibly damaged items within the house is incredibly traumatic.
The financial burden is one thing, the emotional turmoil is another. The
results of a burglary haunt some people for years. If your home and family are
victimized, these steps may help to start putting the pieces back together.
1. Call the Police
The first thing to do after a break-in is call law
enforcement. If you have any doubt as to whether or not the crook may still be
inside, call police from a safe distance, perhaps from a neighbor's home. A
startled burglar can be dangerous if he feels cornered, so let the police
search the house. Police will investigate the break-in and write a report.
While studies indicate that less than 13% of residential burglaries are ever
solved, you will need the report in order to file a successful insurance claim.
2. File an Insurance
Claim
If you own a home, you should have a homeowners insurance
policy. If you're renting, hopefully you made the choice to invest in renters
insurance. These policies will help you bounce back from some of the financial
hardship brought on by a burglary. Provide a copy of the police report to your
insurer along with a complete list of items stolen or damaged. If you have
photos of those items, send them in as well. It's always a good idea to photograph
valuable property for your records.
3. Talk Openly with
Your Family
Children can be especially traumatized by burglaries. They
expect their home to be a safe place, so a break-in can seriously damage their
sense of security. Feelings of insecurity aren't limited to children. Talk to
the whole family about why someone would break into your home, and explain that
the thieves likely didn't intend to hurt anyone and are not expected to return.
Talk about your plans to improve home security in order to prevent future
break-ins.
4. Talk to a
Counselor
Sometimes, talking to a mental health professional – a counselor, psychologist
or psychiatrist – aids in the healing process. They will listen to your
concerns and work with you to regain peace of mind. Victim advocates specialize
in working with people traumatized by crime. Your local police department
should be able to put you in contact with a compassionate professional. Orlando
residents can contact the Orange County Sheriff's Office's victim advocate.
5. Take Steps to
Protect Yourself in the Future
Home security should be a top priority for every family.
Nothing brings that point to light more clearly than a burglary. To prevent
future burglaries, be sure doors and windows are always locked, and have a monitored home security system installed. Studies show home alarm systems are the best deterrent to
would-be burglars. You may also want to consider simple landscaping changes to make your front yard your first line of defense against burglars.
If your family needs a custom home security system, contact Crime Prevention Security Systems today for a free consultation. With offices in Orlando and
Gainesville, we're here when you need us most.