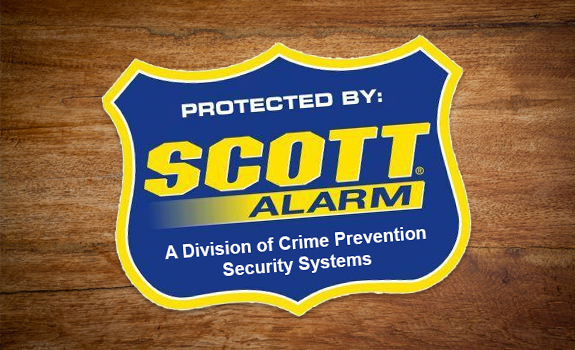 It's an exciting time to be part of the Crime Prevention Security Systems family. We're thrilled to announce the acquisition of industry icon Scott Alarm, expanding our service area to include Jacksonville. Now, families in Florida's largest city can enjoy the same commitment to personal service and reliable security that residents in Gainesville, Ocala and Orlando have appreciated for up to 40 years.
What is Scott Alarm?
Scott Alarm is one of the best-known names in home security. Led by Bruce Scott, their innovations revolutionized the home security industry as they served more than 400,000 customers nationwide. In 1996, Bruce sold the company and subsequently retired. In 2004, he got back in the business and relaunched the Scott Alarm name in Jacksonville, becoming one of the community's most trusted home security leaders.
How did this acquisition come together?
Crime Prevention Security Systems' owners, John Pastore and Randi Elrad, knew Bruce Scott personally and professionally for years. When they learned Bruce was looking to retire, and wanted to sell his company to someone who would lead his dedicated team members to continued success, they jumped at the opportunity.
What does this mean for Scott Alarm customers?
Existing Scott Alarm customers will not notice any change of service or protection. They will continue receiving the security monitoring and technical support they've enjoyed for years. Crime Prevention is contacting these customers to introduce our company and reassure them of the continued high level of service they can expect. We offer the same products and services they knew under the Scott Alarm name, and we will further upgrade their positive experience and safety with enhanced state-of-the-art security monitoring from our Five Diamond certified monitoring centers.
What does this mean for current Crime Prevention Security Systems customers?
It means your friends and family in the Jacksonville area can now be protected by the same company you trust to guard your home and business. If you know someone in Jacksonville who could use our service, spread the word. Tell them why you love the peace of mind that comes with being a Crime Prevention Security Systems customer. If you like, send them a free copy of our Ultimate Guide to Home Security to help them get to know us…

What name will the company use now?
In Gainesville, Ocala and Orlando, we will continue operating under the Crime Prevention Security Systems name. We will use the Scott Alarm name in Jacksonville for the time being, listing them as a division of Crime Prevention Security Systems. This is a transitional step, as we introduce our values, service and brand to the people of Jacksonville.
We are incredibly thankful for this opportunity to serve our new Jacksonville neighbors. We could not have done it without the dedicated people who work tirelessly to staff our call centers, showrooms, sales, installation and service departments. More importantly, we could not have done it without the support of the thousands of customers we serve. Your loyalty is our greatest asset, and we promise to continue delivering the elite service you have come to expect from Crime Prevention Security Systems.