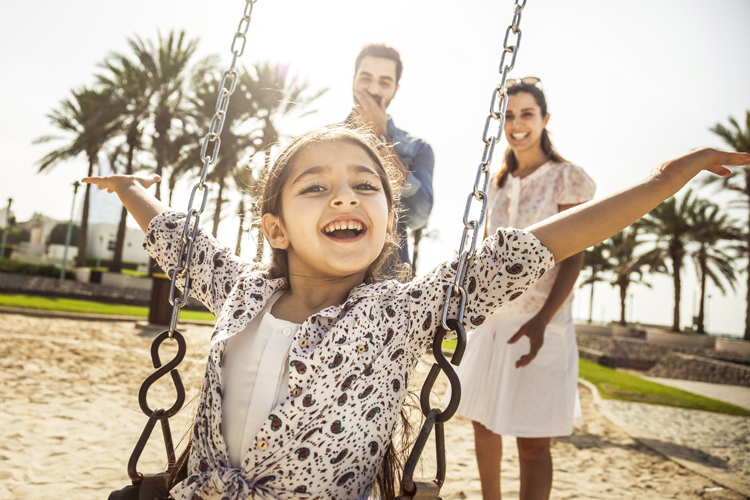 As a parent, your top priority is the safety and wellbeing of your children. As a homeowner, it's easy to expect that your kids will be safe when playing in and around your neighborhood. Even if you've done your research and chosen a safe and peaceful neighborhood, it's important to remember that no neighborhood is risk-free for children. As the school year starts, here are a few simple tips to help keep your kids safe when they're outside around your home.
Keep Track of Them Coming and Going
Some parents promote safety by having their kids stay in the house as much as possible. However, we all know that kids are going to have downtime and want to explore the neighborhood – and during the school year, many latchkey kids will fend for themselves after being dropped off by the bus. Unlike during your own childhood, home automation services can ease parents' minds by allowing you to unlock doors and even check in on kids via home cameras. Home automation gives you and your family complete control over your house – from thermostats and door locks to security lights and alarms. This smart technology lets you know if kids made it home safely from school and who is hanging out with them in the house.
Learn Who's Around The Neighborhood
Knowing your neighborhood well is a critical step to neighborhood safety. The more you know about your neighbors, the easier it is to identify possible dangers around your home. Fortunately, there are many community resources available that you can use to learn more about the area you call home – including the proximity and location of sex offenders. The Florida Department of Law Enforcement created the Neighborhood Search tool to help homeowners identify sex offenders and violent criminals living within a radius of up to five miles. Equipped with this knowledge, you can help your kids avoid certain areas and be watchful for suspicious activity.
Secure Your Home
Of course, there's no better way to keep kids safe than to secure your own piece of the neighborhood. A monitored home security system is a proven way to deter criminals from targeting your home, and can provide important peace of mind for parents. A professionally installed security system, monitored around the clock is the only way to truly ensure kids have a safe place to call home.
For more than 40 years, Crime Prevention Security Systems has helped protect families in Gainesville, Orlando and surrounding areas. Contact us today for a free consultation from a local security expert.
Related Stories