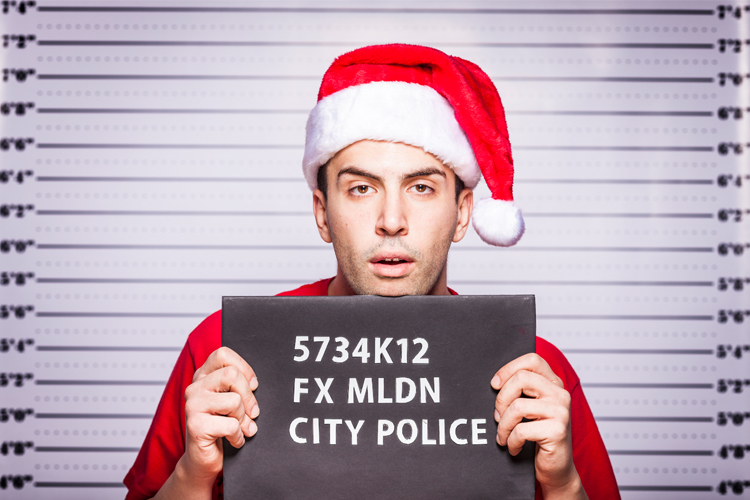 The holidays are a wonderful time to host friends and family, with the sights and sounds of the season filling your home. Unfortunately, uninvited guests are also on the rise this time of year. We're talking about burglars.Crime increases during the holiday season. Many criminals take advantage of families traveling, unoccupied homes and the presence of newly purchased items throughout the home.
To protect your family, use these tips:
Keep gifts hidden. If you celebrate Christmas, your tree can be a beacon for criminals. While keeping presents under the tree is festive, having a pile of presents visible through a window makes them an easy target. Consider closing your curtains and blinds and keeping presents away from the tree until Christmas morning.

Be cautious with online shopping. We all love the convenience of purchasing gifts online. However, make sure you always shop through a secure connection and do not keep credit card information stored on your computer. Identity theft monitoring and protection services can give you peace of mind when shopping online.

Leave the lights on. An unoccupied home is a more appealing target for break-ins. Home automation systems allow you to turn lights on and off even when you are away from home. By turning on lights periodically throughout the day, you can give the impression someone is at home and deter potential burglars.

Limit what you share on social media. You may feel eager to post your holiday travel photos to Facebook, Instagram, etc, but wait to post them online until you get back home. Posting about your vacation or putting your location online draws attention to the fact your home is left unattended and makes it more attractive to criminals.

Install (and arm) a monitored home security system. Criminals look for the easiest potential opportunity to break into a home. If you install a professionally monitored home security system, you can keep your home protected 24/7. Make sure you arm your alarm system before rushing out the door. Don't let this small but important step get lost in the holiday shuffle.
Don't let your home fall victim to a Grinch this holiday season. Contact Crime Prevention Security Systems today for a free security consultation.
Related Stories