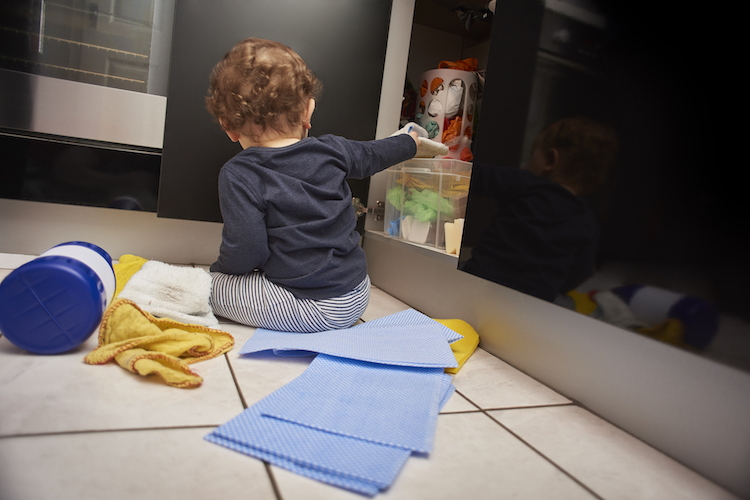 Last year, more than 130,000 people died from unintentional injuries. These injuries, including poisoning, falls and drowning, are often the result of common household hazards. Fortunately, you can take simple steps to reduce the risk of injury from these hazards.
Poisoning
Poisoning is the leading cause of unintentional-injury-related deaths for all ages combined. Proper storage is key to preventing poisoning – especially among children
Store all chemicals and household cleaners securely and out of reach of children

Dispose of unused medications, and keep medicines away from children and pets

Use safety latches on any cabinets containing poisonous substances such as laundry detergent or pesticides

Never keep your car running inside a closed garage
Falls
Falls are another major cause of injury-related death, particularly for those over the age of 70. Many of these falls occur inside the home, so creating an environment with limited fall hazards is vital.
Remove any clutter

Keep rooms and walkways well-lit

Clean up spills immediately

If you have young children, install gates at the top and bottom of stairs
Drowning
Drowning is the leading cause of death for children ages 1-2. Most of these drowning deaths result from children falling into pools or being left alone in a bathtub.
Install a gate around your pool

Have your young children learn life-saving swimming techniques

Never leave your child unattended in the tub
Fires
In 2015, there were approximately 365,500 fires in homes across the United States. Fires can cause complete devastation of property and loss of life.
Understanding these home safety hazards is important to keep your family safe. We're here to help. Contact Crime Prevention Security Systems today for a free home security consultation.
Related Stories