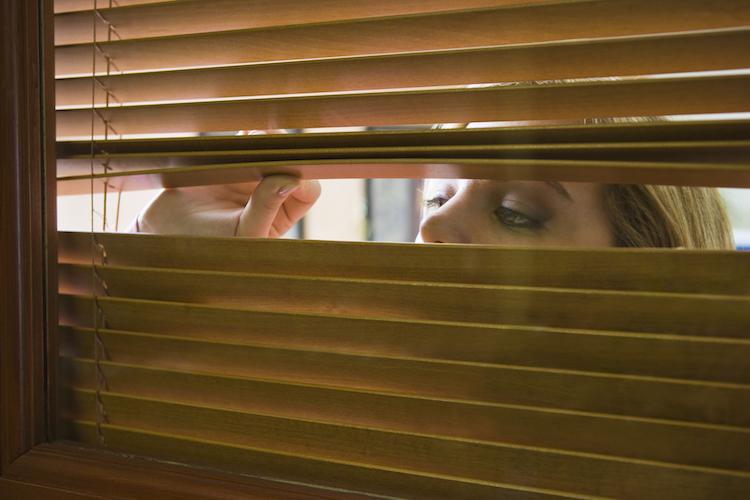 It is an unfortunate reality that often the most affordable neighborhoods have higher crime rates than more affluent neighborhoods. In fact, people living in households at or below the poverty line are more than twice as likely to experience violent crimes than those living in high-income households.
In an ideal world, if you found yourself living in an unsafe neighborhood, you just would pack up and move to a safer neighborhood. But, it is not always that simple. If you do live in a higher-risk neighborhood, it is especially important to take these steps to stay safe.
1. Be Street Smart and Stay Alert
Stay alert when walking in the neighborhood, especially at night. Don't look at your phone or anything that may cause you to be distracted. If you're new to your neighborhood, avoid using a map while on-the-go. Instead, study a neighborhood map ahead of time. Wear nondescript clothing – keeping in mind to avoid any local gang-related colors.
2. Know Your Neighbors
Getting to know the people who live nearby is another way to increase your security in a bad neighborhood. You should be able to get a sense of which neighbors to avoid, and who may be potential friends. Consider joining or starting a Neighborhood Watch for added safety in numbers.  Members of the Neighborhood Watch keep an eye out for suspicious activity and alert the authorities.
3. Secure Entry Points and Valuables
Even in the worst neighborhoods, crooks still want to find an easy target. To make your home or apartment less appealing to a potential burglar, keep your doors and windows locked at all times. Install effective door locks, secure your garage and any sliding glass doors as well as other popular criminal entry points. Don't forget to lock up any valuables thieves frequently steal such as jewelry, electronics and guns.
4. Install a Home Security System
No matter what type of neighborhood you live in, a home security system is an important aspect of keeping your home safe and secure. In a bad neighborhood, installing a 24/7 professionally monitored home security system is even more important. Monitored home security systems are more affordable than many people may expect, and studies have shown home security systems deter crime.
Whether you live in a low-crime risk or high-risk neighborhood, you can have peace of mind knowing you have taken the necessary steps to keep your home and family safe. Contact Crime Prevention Security Systems today for a free home security consultation.
Related Stories