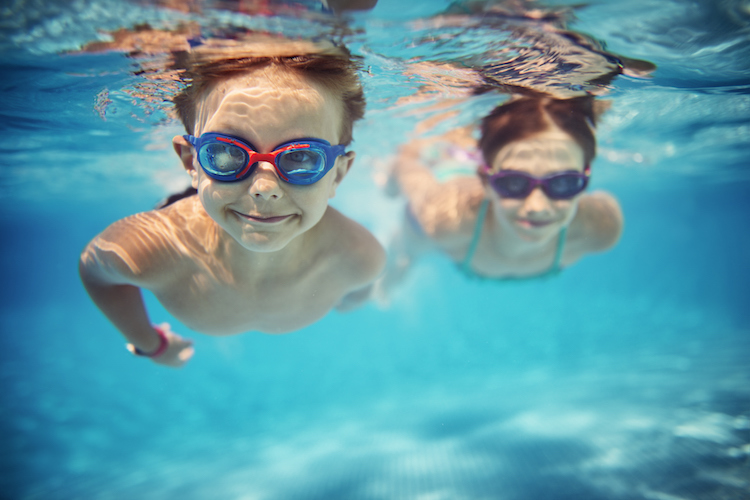 Vacation Security Checklist
Summer is around the corner, and with it comes vacation season. Unfortunately, summer is also break-in season, as burglary rates tend to increase during the summer months.

Before heading out on vacation, use this checklist to make sure your home is secure.
Mow the lawn and trim the hedges. An unkempt yard is a key indicator to criminals a residence may be unattended, making it a desirable target.

If possible, park your car inside the garage. Unmoved cars are another indicator of someone being away from home. Moving your car into a secure garage keeps it out of view of potential intruders.

Remove your spare keys – or better yet, use an app-controlled door lock instead. Crooks know all the typical spare key hiding spots, so if you have a spare key, leave it with a trusted neighbor or friend. Or, for more security, upgrade your door locks with home automation, controlled right from your smartphone. Assign a temporary code for your neighbor – in the event of an emergency – and enjoy the ability to see if or when that code was used.

Put away tools or yard supplies – especially ladders. Criminals can use anything you leave outside to their advantage to try and get inside your home.

Put a hold on your mail. Nothing says "nobody's home" quite like an overstuffed mailbox or stack of packages sitting outside your home. Before you leave, put your mail and any subscription services on hold or ask a neighbor to pick up your mail for you.

Install motion-sensing outdoor lighting. Most burglars prefer to do their dirty work in the cover of darkness. Motion-sensing lights, especially near windows, take away that cover, making your yard more burglar-proof..

Hold off on posting vacation plans to social media. Burglars love when people advertise nobody will be home for an extended period of time. Wait to post your vacation photos to social media until after you come home.
Lock windows and doors. Take additional measures to secure sliding doors since these are easy targets for intruders.

Put your lights on timers. Making your home look lived-in helps keep burglars away. Use home automation to set up timers for your lights.

Arm your security system. A professionally monitored security system acts as your eyes and ears when you're away and will alert you – and the authorities – in the event of a break-in.

When you're on vacation, you don't want to worry about whether your home is secure. Before heading out this summer, contact Crime Prevention Security Systems to schedule your free home security consultation.
Related Stories