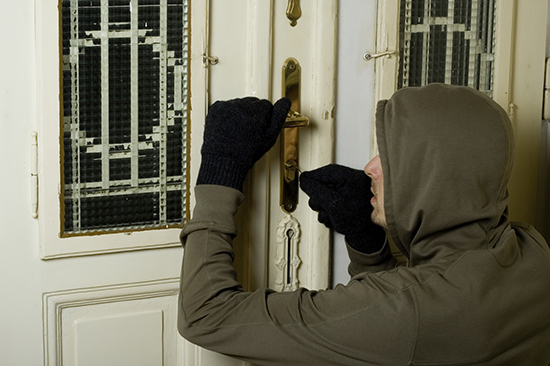 Home security is a full-time job, and it can be difficult to
make sure you have all your bases covered. But one thing you can always do is
to ensure that you aren't making it any easier for criminals to find their way
into your home. Many people undermine their own home security with a handful of
regular habits that can be easily remedied.
Check below to see which of your daily activities are making
your house less secure.
The Fake Rock with a
Key
Convenience is one of the biggest enemies to home security,
and the key in a rock is about as convenient as it gets –both for you and a
potential burglar. Even if the key is under a mat, or a planter, or anywhere
near your front door – you can guarantee that even amateur burglars know
exactly where to look for a key to the front door. Leaving a spare key anywhere
near your front door is just asking for trouble.
Leaving Your Security
System Unarmed
Remembering to arm your security system every time you leave
the house can be difficult. You run out for coffee, and you'll be right back –
no big deal, right? Did you know it takes the average burglar only 57 seconds to gain access to a home? Even if
you're only leaving the house for a few minutes, it's important to arm your
security system. It's often your only line of defense, especially when you're
away from home. If you don't have a home security system, contact us today to
learn your home security options.
Lighting Mistakes
One of the biggest deterrents to any criminal is to shed a
light on the proceedings. Exterior lights can add a few bucks to your monthly
utility bill, but they are a very effective measure towards keeping criminals
away from certain areas of the house. But on the other side of that coin,
nothing says "empty house" like a living room light burning for hours and
hours. Putting interior lights on a timer when you're away can help mitigate
some intruders, but they aren't a true deterrent.
DIY Home Security
There are certainly options on the market that you can use
to put together your own home security system, and some believe a dog is the
best home security – but there are many weaknesses in both of those security
plans. Dogs, while loud, are easily distracted or trapped away from the house.
And unmonitored security systems are only good if they actually scare away an
intruder, which isn't always the case.
Forgetting to Lock
Doors and Windows
Most people remember to lock the front door, but many of us
assume that the back door or back windows are mostly safe from entry or are
just too inconvenient to keep permanently locked. Unfortunately, this couldn't
be farther from the truth. Burglars will take any possible entry route, and
back doors and windows are one of the most common avenues of entry. Sadly, it
only takes one unlocked window to help a burglar, so it's important to remind
yourself and your family to lock windows after use and to lock every door
behind you.
Posting Your Vacation
Plans on Social Media
Vacation plans, work schedule, the new TV you just purchased
– we know that it's natural to want to share to the world your big plans and
life events, but it can also be a burglar's dream come true. While Facebook can
be made relatively private, accounts like Twitter are much more accessible and
can be targeted to certain locations. The bottom line is that you never know
who is listening to what you say on social media. Instead of broadly announcing
your vacation plans, just post directly to your most trusted friends and then
post the vacation album when you return – it'll keep you safer and just make
any potential burglars jealous.
These are only a few of the habits that may hurt home
security, but there are plenty of steps you can take to improve it – starting
with a call to the experts at Crime Prevention Security Systems.