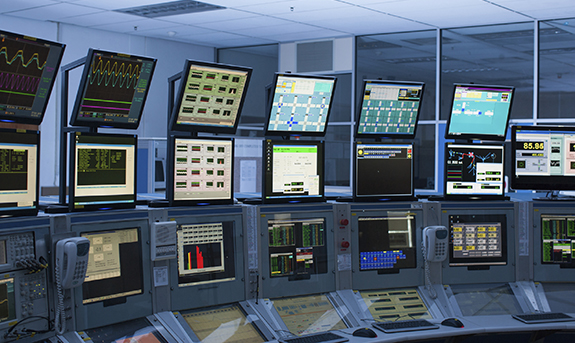 A blaring alarm from your home security system may
be enough to drive off an intruder, but what happens next? What if a fire
breaks out when you're away from home? Emergencies take us by surprise, and too
often we are left to deal with the aftermath on our own.
When it comes to home security, it's vital to have a partner
that can alert authorities to a potential break-in, or to dispatch fire crews
to save a home. With our industry leading monitoring services, Crime Prevention
Security Systems is the ideal home security partner.
Here When You Need Us
Though burglaries may tend to happen when you're away from
home, there are many security threats that strike when you're at home. Violent home invasions are on the rise in Orlando and across the country. And 85% of
house fires occur when someone is home, but often when you and your family are
asleep.
A professionally installed and monitored home security
system is the most reliable way to ensure that your family is never left alone
to deal with an emergency. We call the police when we detect a break-in,
dispatch fire personnel if we detect smoke, and linked heat sensors can detect
a fire before you ever know you're in trouble.
Universal Security
Monitoring
Universal Security Monitoring is the company we created to
monitor the security needs of all our customers. We monitor homes and
businesses for burglary, fire, medical and panic emergencies. Our state-of-the-art
facility is CSAA Five Diamond certified, one of the highest ranked UL-listed monitoring centers
in the industry. But we don't stop at having just one industry-leading
monitoring center.
Always Have a
Backup
Just like you, we
can't predict every emergency, so our two live redundant monitoring stations
ensure your call never goes unanswered. For example, if a disaster were to
knock out operations at our monitoring station in Gainesville, all alarm
signals would be responded to by our second monitoring station in Atlanta. The
alarm signals go to both monitoring stations all the time, simultaneously – so
whether there is an emergency or not – nothing changes, no signal is missed, no
delay is experienced. This safety feature makes us one of the few live
redundant monitoring companies in the Southeast.
Working for You
While we're proud to use the best technology to keep you
safe, we also pride ourselves on being leaders in customer service. We never
outsource home security, and when your system sends out a call for help, we'll
be with you ever step of the way.
When it comes to the security of your family, we've always
got your back – 24/7. Contact us today to learn more.