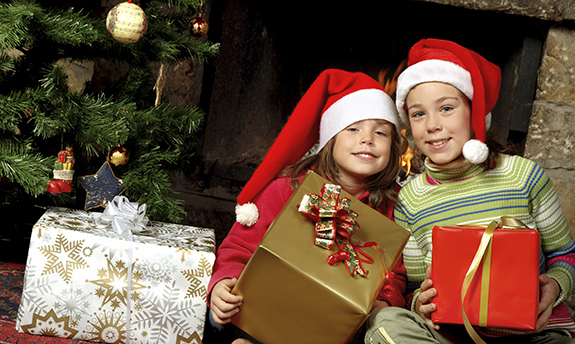 Nothing ruins the holidays faster than coming home to find your family is the victim of a break-in. Residential burglaries peak in Orlando, Gainesville and throughout Florida this time of year. Crooks know there's a better chance of finding new merchandise – possibly still in the original packaging – and that makes it easier for them to sell.
Follow these five tips to keep the Grinches at bay.
1. Keep Gifts Out of Sight
It's always a good idea to keep curtains and blinds closed to prevent prying eyes, but especially during the holidays. A smart burglar wants to ensure the break-in is worth his effort, and a stack of wrapped presents viewed through a window is the perfect motivation. If you celebrate Christmas, the tree will certainly attract a burglar's attention, so resist gathering your gifts under its branches until Christmas morning.
2. Beware of Burglar Boxes
After unwrapping your gifts, don't leave the discarded boxes by the curb for trash pick-up. Police say this is a key indicator to potential burglars; they even call them burglar boxes. Placing these boxes outside your home is like posting a list of all the new (and possibly expensive) things a burglar can find inside. It's well worth your time to drive the boxes to a recycling center.
3. Automate Lights and Home Systems
Empty homes make attractive targets for burglars. They would rather strike when you're out of town than when there's a chance you may return mid-break-in. A home automation system allows you to remotely turn lights and other electronics on and off via smartphone, giving burglars the impression someone is home. Bonus: It also allows you to lock and unlock doors if you have a neighbor coming by to check on pets or bring in the mail.
4. Keep Your Vacation Details Off Social Media
Traveling to see family and friends is part of what makes the holidays great…but you may want to keep the details off Facebook, Twitter, etc. until you return. Even if you think your posts are secure, there's a chance the wrong person might read about your trip and decide to take advantage of your absence. You'll have plenty of time to post photos and tell friends about your trip AFTER you're back home.
5. Have a Monitored Home Alarm System Installed
Monitored home alarm systems are the ultimate burglar deterrents. Most thieves look for the path of least resistance and a home protected by a security system is the exact opposite. Many crooks can disable do-it-yourself systems, but a professionally installed and monitored security system is rarely worth the risk. Just knowing the home is protected is often enough to make them move along.
Wishing you and yours a wonderful holiday season. If there's anything we can do to protect your family, home and property, contact Crime Prevention Security Systems today.