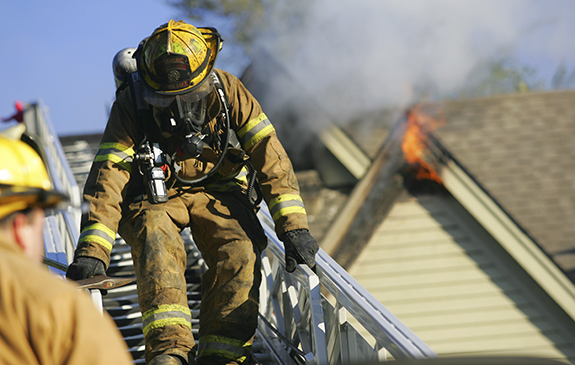 When lives are on the line, every second counts. Is your house equipped to allow first responders to intervene quickly and effectively? Here are a few steps you can take to help police, fire fighters and medical personnel do their jobs to keep you and your family safe.
Ensure Your House Number is Clearly Visible
In addition to having your address numbers on the curb (if allowed in your neighborhood), place large house numbers near the front door or garage, and make sure they are lit to be seen from the street at night. If your home is set far back from the road, attach numbers to a post or gate at the start of the driveway.
Place a Pet Rescue Sticker in Your Window
Pets often need help escaping the house in an emergency, but few homes are equipped to let first responders know there are pets inside. Rescue alert stickers placed on exterior doors or windows could save your pets' lives. You can buy these decals at most pet stores or order free pet alert stickers from the ASPCA.
Have a Monitored Home Security System Installed
A monitored burglar and fire alarm system will alert police, fire and emergency medical personnel when you need them most. If you're not home, or worse, if you're home but unable to contact authorities yourself, having a home alarm system connected to a 24/7 monitoring station gives you the best chance of getting first responders on scene quickly.
Medical Emergency Monitoring
For people recovering from a major health incident or battling chronic illness, medical alert services can be a genuine lifesaver. Personal emergency pendants allow monitoring staff to respond quickly and dispatch emergency crews when needed. Knowing the exact nature of the emergency enables emergency medical personnel to deliver the best care possible. With medical alert monitoring from Crime Prevention Security Systems, a member of our team will even stay on the line with your loved one until help arrives.
Contact us today to learn more about Crime Prevention Security Systems home security monitoring services.