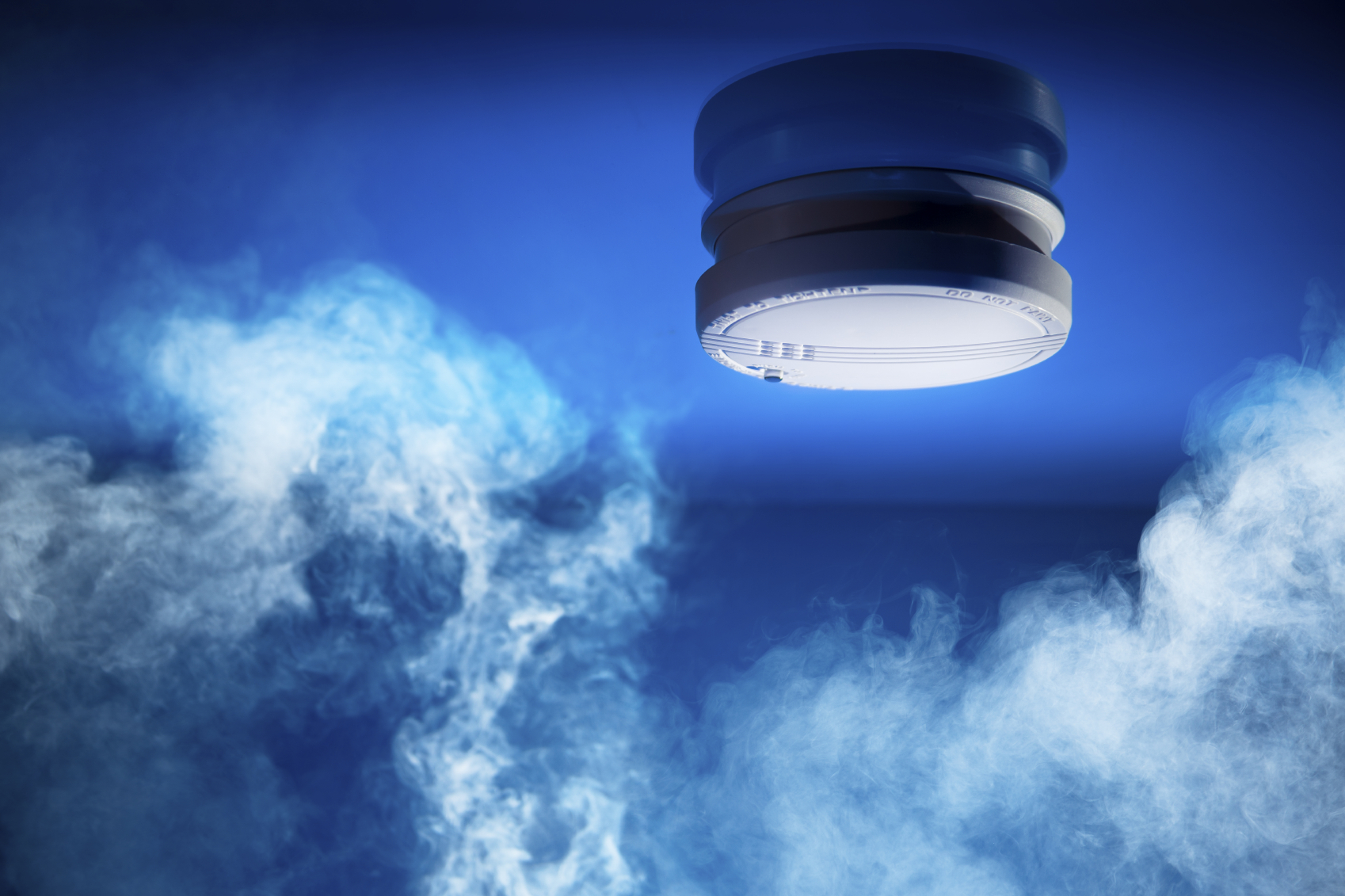 Protecting your home and family against burglars is a critical piece of home security, but homeowners also face other unpredictable threats every day. Home fires and gas leaks can have devastating effects. And just like criminal activity, you never know when a home emergency will impact your family.
Many homeowners enhance their home security with home fire protection services, integrating smoke, fire and gas alarms into their security systems. Nothing can replace having a home fire defense plan, but monitored fire protection could be a literal lifesaver. It all starts with our award-winning monitoring center.
Fire Alarm Monitoring
While sensors and alarms play a vital role in home fire protection, 24/7 monitoring offers protection you can count on – the assurance that a trusted partner will notice an emergency and notify first responders. Many fires begin when families are away from home, sleeping or incapacitated from smoke. Monitoring ensures the sensors that guard your home trigger a life-saving response.
Even if you are home during a fire, calling 911 yourself could be delayed by the chaos of an emergency. Most people do their best to fight the fire while ensuring their family, pets and neighbors are safe. In these critical moments, our monitoring staff use your in-home sensors to quickly detect the emergency and get you the help you need.
The Equipment
Technology provides the other half of the safety equation. Protecting your family from fire means more than a few smoke alarms and a fire extinguisher hidden in a closet. Just like your security system, fire protection requires some important devices:
Fire Sensors – Not all fires burn the same, and the differences can make certain fires difficult to detect without the proper equipment. Crime Prevention offers two types of fire sensors, ionization and photoelectric, to ensure no blaze goes unnoticed.

Smoke Alarms – You probably already have a smoke alarm (though it's likely time to test the alarm), but what happens if you're not home to respond to a smoke alarm? Monitoring services ensure that no alarm goes unnoticed.

Heat Detectors – Many fires begin out of sight, smoldering undetected as heat builds up near or within appliances. Heat detectors monitor appliances and sound the alarm before a dangerous heat buildup turns into a large blaze.

Carbon and Gas Detectors – Carbon monoxide and other odorless gases kill more than 500 Americans each year, often with no warning. Gas detectors alert you to rising levels of dangerous fumes so you can vent and evacuate your home.
Fires and gas leaks are unpredictable, that's why we're proud to help keep thousands of families safe throughout North Central Florida. Monitored fire alarm services from Crime Prevention Security Systems ensure that when an emergency strikes, you have the protection you need.
Contact us today to learn more about integrating monitored fire protection into your service, or schedule your free consultation from our home security experts.