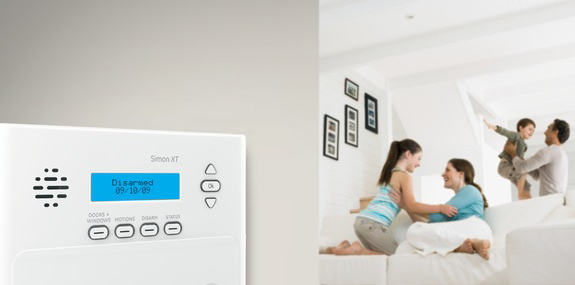 Choosing a home security system can be daunting. When deciding between Orlando's security providers, homeowners must balance convenience, cost, service and equipment to find a solution that keeps their home and family safe.
As you explore your security options, here are a few important questions to consider…
Will my security system be professionally installed?
Every home is different, and there is simply no substitute for a security system that is custom designed and professionally installed to meet your unique needs. Do-it-yourself  security solutions may be convenient, but they often leave huge gaps for criminals to slip through undetected. For more than 40 years, our local technicians have tailored security solutions to our customers' individual lifestyles, floor plans and goals. We work with you to understand your security needs, then place sensors and alarms to deliver maximum protection.
What happens when someone breaks in?
Many security companies offer systems that only send alerts to your phone or set off an internal alarm siren in the event of a home emergency. While it's nice to receive notice if your home alarm is triggered, you may not be available to investigate and respond to an alarm. Or worse, you may be inside the home.
A monitored home security system provides true comprehensive coverage, and a proven deterrent to burglars looking for an easy score. In the event of a break-in or fire alarm, we'll contact you quickly, then dispatch emergency personnel to respond.
Crime Prevention Security System supports our customers with an industry leading, 24/7 monitoring center. Whether it's burglary, a fire alarm or a medical emergency, we ensure authorities are notified immediately. When it counts the most, you want a dedicated, reliable response from a trusted local partner.
What technology is available to me?
As a proud GE Home Technologies authorized dealer and Alarm.com partner, Crime Prevention Security Systems delivers an unmatched home security experience. We provide secure, easy-to-use equipment, backed by convenient technology like smartphone controls, optional security cameras and more.
Through our technology partners, we let you take control of your security and entertainment with integrated home automation service. With an automation plan, you can control smart door locks and thermostats, monitor activity at your home, and even arm or disarm your system from your smartphone or computer.
Orlando-area homeowners have many options for home security, but it pays to choose a provider that delivers true neighborhood service with local technicians and fast-response security monitoring.
Want to know more about selecting a home security company? Download our free Ultimate Guide to Home Security.
Related Stories