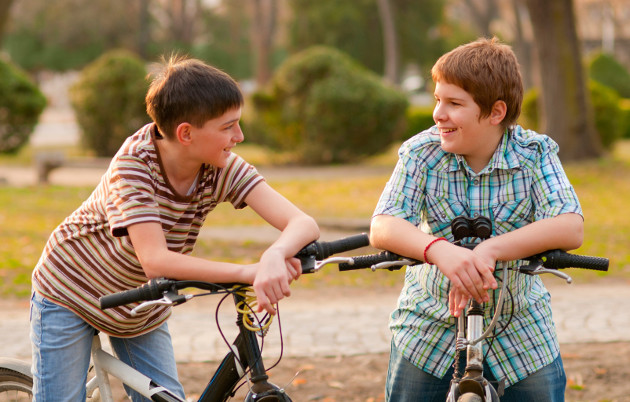 Summer break may be a child's favorite time of the year, but it can lead to stress for parents who need to worry about their kids' whereabouts during the day. Home security can be challenging enough when parents are home with their kids, and summer brings new concerns for parents. However, there's good news: kids and home security systems can coexist with a little preparation.
As the school year winds down, now is the perfect time for parents to think about how their kids will interact with their home security system during summer.
Make a Plan
Managing your kids' schedules requires coordination and planning with friends and family. It's important for families to have a household security and fire plan, and families should plan activities and responsibilities each week. Set ground rules for inviting friends to your home or leaving the house for an activity. Provide kids with a cell phone with emergency contacts and coordinate with other parents or guardians to ensure kids know exactly what they're doing each day.
Most importantly, parents need to review how their kids should react to any given emergency that occurs throughout the summer. Though it's helpful to have emergency numbers on the fridge, it's better that kids have the knowledge to respond appropriately.
Review Home Security
During the school year, most kids probably don't even think about home security other than when it's time to set the alarm at the end of the night. When they're home throughout the day, it will be their responsibility to consider the alarm, keep an eye on open doors, and to be aware of any security threats. Here are a few common things that may need refreshing:
Though home security systems are more convenient than ever, and can even be controlled via smartphone apps, they may still confuse people who aren't familiar with them. Before you leave your kids to manage the security alarm, they should understand the basic Stay and Away modes of your system. Stay mode ensures kids can move around the house freely while still enjoying the safety of the perimeter sensors and alarms.

No matter how nice it is outside, an open door or window is a big vulnerability in your security system. An unlocked door or window means an easy opportunity for a would-be burglar. Remind your kids of all your home's entry points and explain how they impact safety.

If your child is leaving for a friend's house or camp activity during the day, remind them to give you a call when they leave and once they arrive back home. Kids rarely remember how much parents worry, so building good habits early in the summer will pay off throughout the break.
Peace of Mind Through Technology
Our local technicians and monitoring professionals know the stress of parenting, especially when kids are home alone. It's why we provide our customers with the latest in security technology, including home automation services. This puts control of your home at your fingertips, even when you're at work or travelling. Parents can check the status of the alarm system, control door locks and even check in remotely via home video cameras. With the added benefit of monitoring their behavior, home automation helps provide peace of mind when you have to be away.
We know summer can bring new stresses to families along with the fun of vacations and trips – home security shouldn't be one of them. Contact us today for a free security consultation before summer gets rolling.