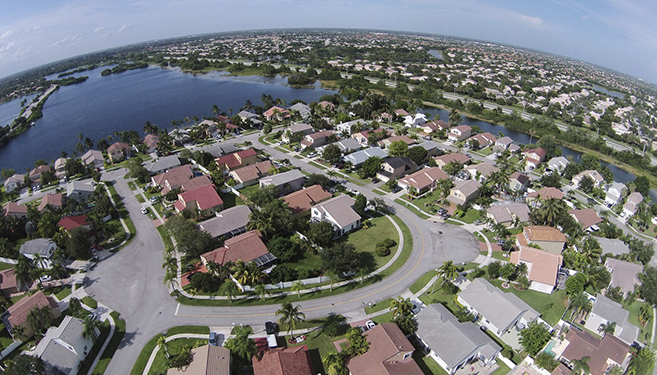 Feeling safe inside our homes is one of the most basic human needs. Without a sense of security, it's difficult to truly enjoy time with family or even sleep well at night. It's nearly as important to feel safe just outside our doors. Close-knit neighborhoods give us a sense of community, along with a space for evening walks and children's play. But how can you know if your neighborhood is safe?
Whether you're considering moving to a new neighborhood, or want to know more about where you currently live, a little research goes a long way. These resources can bring to light important facts about your neighborhood's safety.
Neighborhood Scout offers a ton of valuable neighborhood-specific information, from average real estate prices to demographics to crime rates. You'll know how your neighborhood compares to others in your city, state and across the country. Neighborhood Scout shows the annual number of crimes in your neighborhood, and breaks down crime rates for both violent and property crimes. We used Neighborhood Scout data when compiling our list of Orlando's safest neighborhoods.
Crime Reports lets you enter your address to see exactly where crimes were committed in your area and what those crimes were. With its advanced search options, you can specify the types of crime you're interested in knowing about (burglary, assault, etc.) over a period of time. You can also find out if your neighborhood is home to any registered sex offenders.
Family Watchdog's search system is another simple way to find the location, identities and photos of sex offenders living in your neighborhood. Scary as it may be, you'll likely find multiple registered sex offenders living nearby. A search of Orlando revealed 1,127 registered offenders. Family Watchdog's search results map categorizes offenses as sexual battery, rape, offense against a child or "other offense," and you can click on any result for specific data on an offender.
In addition to checking out the resources listed here, there are several simple things you can do to improve overall neighborhood safety. If a streetlight is out, call the local utility company. If yards are overgrown, talk to your homeowners association. When you see neighbors outside, introduce yourself. Good neighbors are important allies for keeping your home, family and community safe.
Lastly, invest in a home security system and encourage your neighbors to do the same. Research shows that alarm systems really do deter burglars. A Rutgers University study found break-ins consistently decreased in areas where alarm system installations increased.
Learn More About Home Security Systems
Related Stories