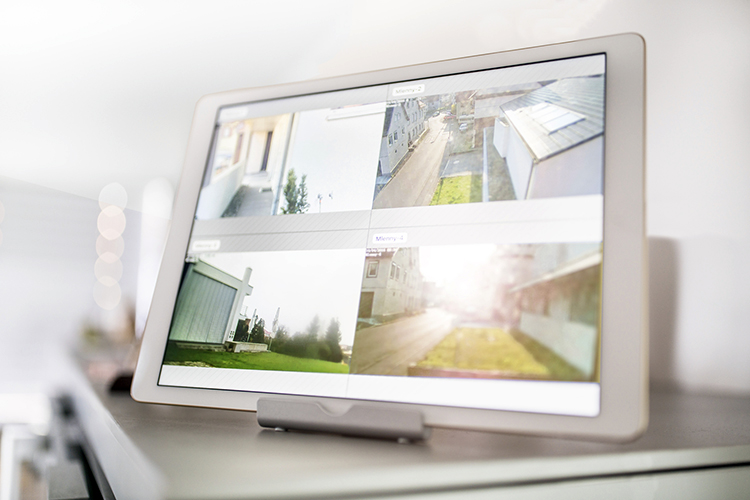 Security cameras may be the most effective crime fighting tools available to today's home- and business-owners. Nearly every week, local news outlets share footage of another burglar caught in the act by video surveillance.
Recently, Orlando NBC affiliate WESH 2, aired a report about the case of a Daytona Beach homeowner burglarized by the same woman four separate times in two days. The suspect seemingly knew the homeowner was away on vacation, as she casually strolled through the home selecting and carrying away valuables worth more than $9000. What she didn't know was that the homeowner's home security cameras recorded the whole thing.
Now, police are searching for this woman, and her male accomplice, using the video footage as they're only lead in the case. Daytona Beach public information officer Jimmie Flynt says that thanks to the surveillance video, when they do catch her, they'll have a high degree of certainty she's the culprit. "There's no denying, she can say 'It's not me, it's my twin,' but the video doesn't lie."
Stories like this are common in Orlando. Just a few weeks ago, commercial surveillance cameras inside a local restaurant recorded a burglar falling through the ceiling after robbing an adjacent food mart. In that case, the crook removed the air conditioning handler from the roof to gain access into the ceiling. Once inside the food mart, he stole cash and a handgun, and even broke a water pipe, causing serious flooding. The video is the only clue investigators have to try and identify the suspect.
Security cameras are increasingly popular, thanks in part to home automation services and mobile apps that allow users to remotely view live video feeds from anywhere. This adds a valuable layer of security and convenience for families and business owners alike.
The key to effective video surveillance is quality equipment and proper installation. At Crime Prevention Security Systems, we professionally install top-of-the-line security cameras, including pan-and-tilt and infrared cameras, to ensure exceptional, reliable coverage. With video surveillance as part of a comprehensive home security solution, home- and business-owners rest easy, knowing their property is protected 24-hours-a-day.
Contact Us for Your Security Camera Needs
Related Stories