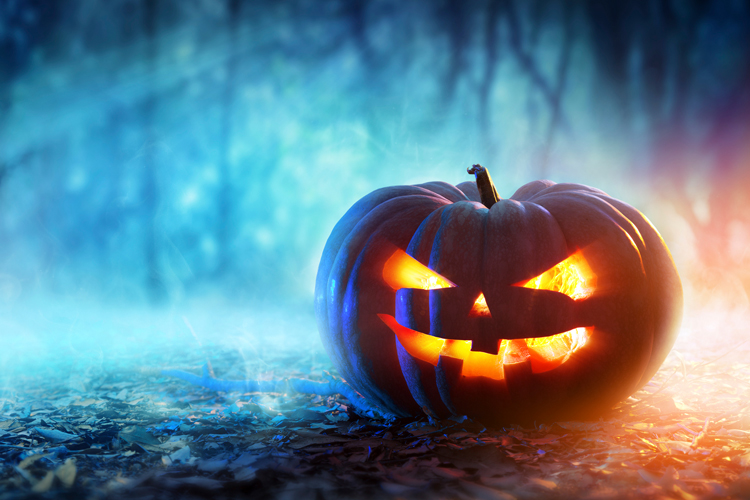 For many families, Halloween is a great time to dress up the kids and have a little fun. Unfortunately, parents and youngsters aren't the only ones strolling the streets on October 31st. Residential burglaries spike on Halloween, as masked crooks find it easier to blend in and raid homes for a quick score.
Follow these tips to ensure your home security holds up on the spookiest night of the year.
1. Use Your Peephole
Halloween brings a lot of knocks at the door, mostly from adorable children looking for a treat, but don't take that for granted. Opening the door without proper caution could put you at risk for home invasion; the most dangerous form of break-in. Always look through your door's peephole to assess the safety of the situation before opening the door.
2. Install Security Cameras
Looking through the peephole is good, but checking out porch visitors via home security camera is even better. Quality security cameras often provide a better view, and can be checked from the comfort of your couch (or practically anywhere else in the world) via smartphone. That reduces the likelihood you'll be injured if crooks force open the door, and allows you more time to get to safety in the event of a home invasion.
3. Don't Leave Your Home Unlocked
Even if you're staying home on Halloween night, keep windows and doors securely locked. The momentary inconvenience of turning the deadbolt to welcome a new batch of trick-or-treaters is nothing compared to the personal peril and property loss that could result from a break-in. Ideally, you should also have your home alarm system armed to notify authorities in case someone forces his way in.
4. Install Motion-Detecting Lights
Burglars thrive in the dark, making motion-activated lights crucial for Halloween home security. From providing a clear look at front porch visitors to bringing attention to any suspicious characters creeping around the backyard, motion-detecting lights provide important home security intelligence.
5. Lock Backyard Gates
Your home's backyard is an ideal target for burglars, providing a secluded means of breaking into your home. On Halloween night, it's especially easy for dark-clad burglars to make their way from the street to your fence line without drawing suspicion. A locked gate provides an obstacle that may make your house less appealing than your neighbors'.
6. Put Lights on a Timer
If you're going to be away from the house on Halloween, having your lights on a timer, or controlling your lights via home automation, is a great way to give the impression you're still home. While neighborhood trick-or-treaters may be disappointed when you don't answer the door, rotating which rooms have lights on can sometimes be enough to deter would-be burglars.
7. Park Your Car in the Garage
Automobiles are prime targets on Halloween, both for vandalism and theft. Your best bet is stowing your car in the garage for the night, even if it means temporarily moving some things out of the way to make space. But tucking your car away in the garage doesn't guarantee it's safety, you should also take some basic steps to ensure your garage is secure.
Have fun this Halloween, but be sure to always keep home and personal security top-of-mind. If you would like help protecting your home on Halloween and throughout the year, contact Crime Prevention Security Systems for a free consultation.
Related Stories

| | |
| --- | --- |
| | |
| | Orlando Home Automation |