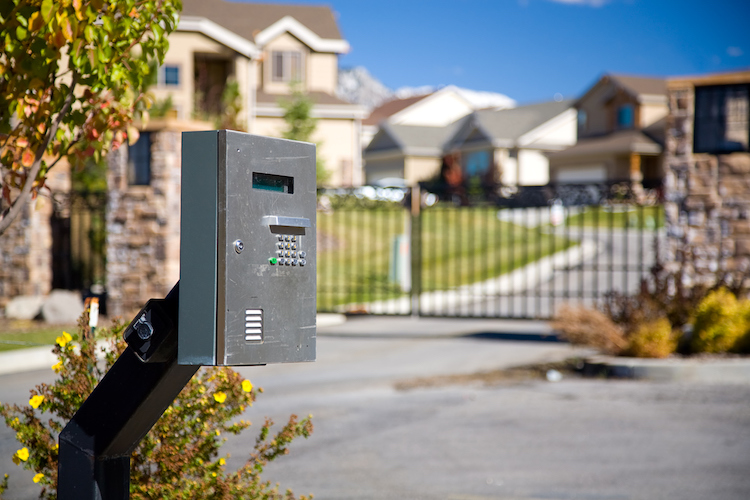 You live in a gated community. You enter a code, use a key, or wave to the friendly neighborhood gate attendant to get into your neighborhood. You have nothing to fear. Or do you? Are gated communities really safer? Statistics show the rate of burglaries in gated communities is lower than open communities, but not by much.
Why is the perception of safety higher and what puts gated communities at risk of crime?
False Sense of Security
A gate gives the illusion of being more secure, but it doesn't mean you are safer. You need to keep your guard up. Crooks look for complacent homeowners who may leave their doors unlocked because they think the gate provides enough security. You still need to take the necessary precautions to safeguard your home. By installing a monitored home security system, you can be confident your home is secure 24/7.
Criminals Target Gated Communities
Gated communities can give the impression the people who live in the neighborhood have more money. More money means more items to steal, right? This may give crooks more incentive to want to break into a home inside the community.
Gates May Fail
In many ways, gates are more for aesthetics than security. Intruders may be able to slip through the gates easily, even without a passcode or key. Cars may get past the gate by closely following the person before them, entering before the gate closes. Gates may fail or break and must be left open until they are fixed. The gate attendant may let cars in without checking their credentials. There are many scenarios where the gate intended to secure your community may fail, leaving your home exposed.
Who Lives Inside the Gates?
Don't assume only law-abiding citizens live within your gated community. Burglars and other criminals may very well call your gated neighborhood home. The key is to get to know your neighbors.
Whether you live in a gated or open community, you still have to take measures to keep your home secure. Contact Crime Prevention Security Systems today for a free security consultation.
Related Stories