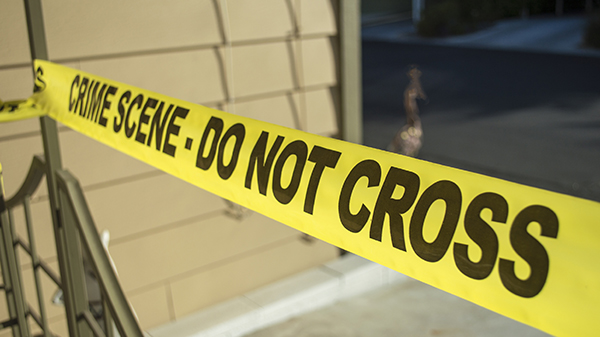 An Orlando family feared for their lives earlier this week, as two masked gunmen forced their way into the family's home. The scariest part is that it all stemmed from an apparent case of mistaken identity.
Early Monday morning, the female resident responded to a knock on the door. Thinking the visitor was a neighbor, she opened it. To her terror, in burst two masked men armed with semi-automatic rifles. The crooks demanded money, shouting, "Where's the money at? You know what we're here for."
The petrified woman had no idea what the gunmen were talking about, as they proceeded to search the house. Failing to find the loot they expected, the criminals forced the woman to wake her family and then aimed a rifle at her 11-year-old daughter.
"I hovered down over my baby. I said, 'Please, no, no, no. Please no,'" reported the homeowner.
The crooks eventually realized they attacked the wrong home and backed out of the house, keeping a rifle trained on the terrified family.
According to the female victim, "I really think they just really had the wrong house. Just really had the wrong house."
It's incredibly fortunate that no one was injured in this incident, and scary to think that a simple case of mistaken identity could lead to one's family being held at gunpoint by violent criminals. The sad fact is that innocent people fall victim to crime all the time. The best thing you can do is put measures in place to protect your family and alert authorities if danger comes calling.
Having a custom home security system installed is one of the best ways to prevent criminals from seeing your home as a target. Studies show a monitored alarm system is the most effective deterrent to burglars and home invaders. While it's a proven deterrent, a monitored security system also helps ensure your family isn't alone in an emergency – you have a neighbor looking out for you.
If your family could use the peace of mind that comes with knowing your home is protected 24 hours a day, 7 days a week, contact Crime Prevention Security Systems for a free consultation. We'll develop a custom security solution to meet your needs and budget.
Police are still searching for the suspects in this case, who reportedly fled the scene in an older-model gray Chevrolet Malibu. If you have any information, please call the Central Florida Crimeline at 1-800-423-8477.
Related Stories